Overview
The American cable distribution box produced by our company, with its excellent performance, standardized design, and beautiful appearance, is widely used in the cable engineering equipment in the cable distribution network system. It is widely used in major industrial parks, residential areas, and cities. Various places such as densely populated areas, commercial centers and high-rise buildings have been generally recognized. It is one-way door, horizontal multi-pass busbar as the main features, with a small width, combination of flexible, fully insulated, fully sealed and other significant advantages. According to the rated current, it can be divided into 600A main circuit and 200A branch circuit. The 600A main circuit is fixedly connected with screw-in bolts; the 200A branch circuit is connected with plug-in type and can be plugged with load.
Model Meaning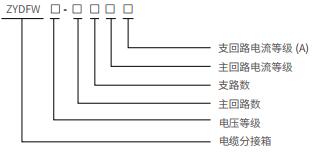 technical parameters
| | | |
| --- | --- | --- |
| Project | 200A (branch network) | 600A (main network) |
| Rated voltage | 15kV | 15/25kV |
| Rated current | 200A | 600A |
| Rated short-time withstand current | 16kA/ls | 40kA/1s |
| 1 minute power frequency withstand voltage | 42kV | 42kV |
| 15 minutes DC withstand voltage | 53kV | 78kV |
| Lightning impulse withstand voltage | 95kV | 125kV |
| Minimum corona onset voltage | 11kV | 19kV |
Normal use environment
ambient temperature: maximum temperature: +40 ℃, minimum temperature -30 ℃
wind speed: equivalent to 34 m/s (not more than 700Pa)
humidity: the average daily relative humidity is not more than 95% and the average monthly relative humidity is not more than 95%
shockproof: horizontal acceleration is not more than 0.4 m/s2, vertical acceleration is not more than 0.1 5m/s2
installation location: no more than 30 °
Installation environment: the surrounding air should be free from corrosive, flammable gas, water vapor and other obvious pollution, the installation site without violent vibration
Note: When ordering this product beyond the above conditions, please consult with our company.
technical parameters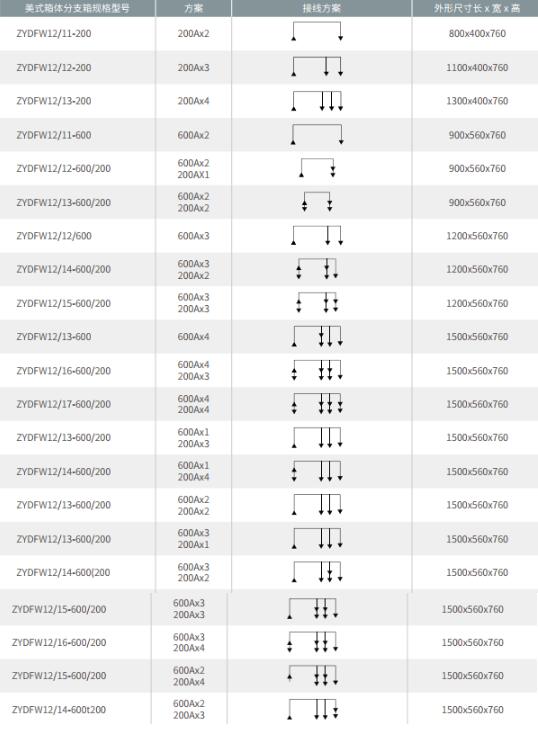 American cable tap box structure
If the cable tap box cannot be placed due to space constraints, the cable connectors can be directly combined to form multiple cable branches (no busbar is required, see the following example for connection method) and placed in the cable trench or other locations. Example one four-way inlet and outlet line (2x600A + 2x200A)
Each group consists of two T-II-type cable connectors, C- type elbow connectors and one intermediate connector. T-II type cable connector 200A side is connected to the elbow type cable connector (the other side is connected to the fully insulated oxide arrester). See the following figure for an example of dimensions: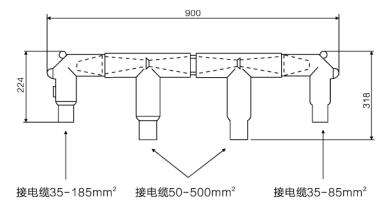 example 2-3 inlet and outlet lines (3x600A)
consists of three T-shaped cable connectors and two intermediate connection connectors. See the following figure for dimensions and examples: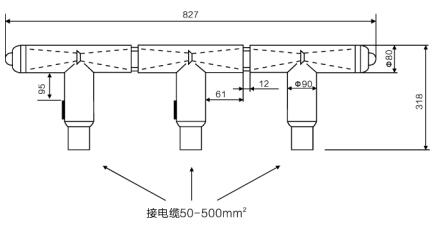 Note: Cable branches can be arbitrarily expanded or reduced as required, and can be covered with boxes or directly buried in cable trenches.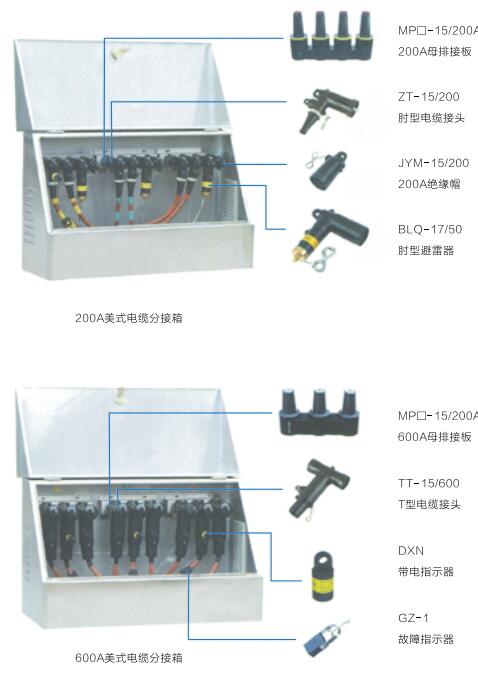 American cable tap box foundation diagram